Label Facestocks
Weber can provide you with a selection of label facestocks to solve virtually any labeling application. Each facestock features certain characteristics for superior performance in specific work environments.
Pressure-Sensitive Papers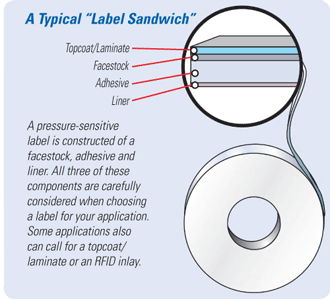 Metalized Paper – This paper features superior print quality and dazzling color in gold or silver.
Rotogloss – Shiny, cast-coated premium white paper. High-gloss finish renders bright and vivid definition of color.
Semigloss – Cast-coated premium white paper slightly less reflective than Rotogloss.
Pressure-Sensitive Films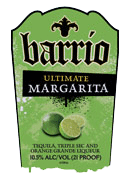 Flexclear Gloss – Clear gloss film suited to prime labeling where the "no label" look is desired. Very durable and moisture-resistant.
Flex-Lyte – Remarkably flexible, durable white film with a high-gloss finish that is ideally suited to multi-color printing; also available in a matte finish. Great for thermal-transfer imprinting, as well, and excellent for applications where a label needs to be recycled with stretchwrap.
Adobe Reader is required to open and view PDF files. This can be downloaded free from adobe.com.
Available Documents
Pressure-sensitive adhesive works not only due to its initial tack, but also its slight absorption into the surface of the label substrate. Because the specific characteristics of different substrates can prevent the absorption of adhesive and therefore weaken its adhesion, it is important to consider the substrate material and texture, its shape and its temperature at application.

View Product

---

Your automotive replacement parts packaging needs a colorful label to attract a buyers attention. Set your brand apart from the competition with unique, well-designed labels that showcase your products. You can use a wide range of materials to add value and style to your label and Weber can help you decide on the best fit of facestock and adhesive to guarantee that your label looks good and performs correctly.

View Product

---

When choosing the right label for your detergent or liquid soap product, it's important to get a label material that will stand up to exposure to the product. The label is going to get wet and abused. Weber can help you decide on the right materials that will look great and yet be durable enough to take harsh treatment of repeated soakings and squeezing.

View Product

---

Use long-lasting Polytag label material for finished lumber in a harsh environment. If you are tagging and labeling finished lumber for a home center or your own lumber yard, you need easy-to-read labels that will last.  Harsh environments can take a toll on labels and your bottom line. Bar codes need to be readable from assembly line to customer check-out. We can help.

View Product

---