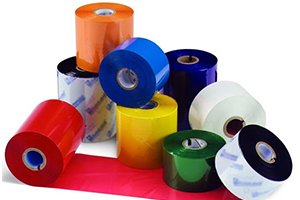 One of the most broadly used technologies in the industrial world for printing barcodes and variable data onto labels on site or on demand. This technology allows its users to print clean and robust images on a practically infinite universe of substrates.
Thermal transfer ribbons are used in barcode printers, label printers and more.
They are available in wax, wax/resin and all resin and also come in a wide range of colours. Thermal transfer ribbons have a silicon back coating to protect and lengthen the life of the print-head.