Achieve exceptional results while adhering to regulations
Our Pharmaceutical Portfolio covers a wide range of Solutions for the Pharma industry encompassing both Hardware and Labelling Consumables and Tags. Weber Packaging Solutions has a proud reputation within the pharmaceutical industry for providing a consistently secure and reliable high quality service. Our state-of-the-art production facility was purpose built to meet the demands of this highly regulated sector. Labels that meet your performance requirements combined with expertise for meeting your specific challenges. From ourproducts to our technical consulting, you can benefit from almost 100 years of Labelling knowledge.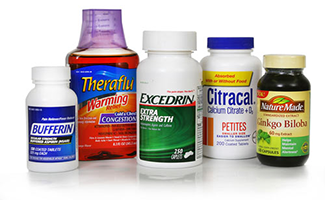 Counterfeit products and mix-ups could have lethal consequences in the pharmaceutical industry. The demands for traceability and counterfeit detection are correspondingly high for medicines. Many regulatory bodies in many countries need to be adhered to, including the FDA (Food and Drug Administration), IFAH (International Federation for Animal Health), EFPIA (European Federation of Pharmaceutical Industries and Associations) and others. Quality assurance requires that the marking systems implemented in a Track & Trace system shall be absolutely accurate and function reliably. Text and codes must ultimately be perfectly legible when checked visually.
Weber's thermal inkjet systems iJet, Compact line 2.5 and Cube


represent three state-of-the-art marking systems complying with the pharmaceutical industry's challenging demands on printing, speed and reliability. The coders are easily integrated into packaging facilities. They are small, perfect to handle and are able to print all the requisite codes and information.
How has Weber provided solutions in the pharmaceutical industry?
2D/Data matrix bar-coding for packaging
Precision laser etching for minimum contact materials
Blister Pack dating and coding
Hot foil coding for raised surfaces
Complete Track and Trace solutions for quality control
Card printers for ID Badges and security checks.
Weber Packaging Solutions offers a wide range of hardware, software, equipment and expertise to meet your labelling and coding needs. We provide integrated labelling solutions that are uniquely engineered to guarantee precise product identification and print quality. Numerous manufacturing facilities have used Weber's extensive range of automatic and semi automatic marking and coding systems. Each is uniquely engineered to address a specific application, yet flexible enough to fit seamlessly into an existing packaging line.
Click on the links below to see more information on our Pharmaceutical printing range
| | | | | |
| --- | --- | --- | --- | --- |
| |       |       |       | |