Label Coatings
Our special manufacturing capabilities and broad selection of matte and gloss varnish coatings and laminates help improve the appearance and long-lasting performance of your labels.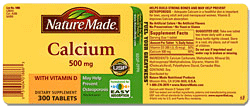 Label Coatings & Laminates
UV Matte or Gloss Coating – Ultraviolet-cured varnish that features a high-gloss appearance. It highlights label graphics and protects labels from minor abrasion, moisture and various solvents.
UV Thermal-Transfer-Imprintable Coating – Available in both gloss and matte finishes to protect the label facestock and all custom-printed graphics.
Matte & Gloss Laminates – To dramatically increase the strength and durability of your labels, we offer a variety of polyester and polypropylene film laminates that provide the ultimate in label protection. These are available in thermal-transfer-imprintable or non-imprintable varieties.
Adobe Reader is required to open and view PDF files. This can be downloaded free from adobe.com.
Available Documents
Markoprint X1Jet HP Handhold A powerful mobile handheld inkjet printer for use in multiple locations The Markoprint X1JET HP HandHold inkjet printer is a versatile, mobile, industrial, small character inkjet printer. The X1JET HP HandHold is battery operated and will print high resolution text and images without being fixed to a production line.…

View Product

---

The TC51/TC56 touch computer is sleek and beautiful—yet smart, rugged and hardworking. Designed for the new business world, users get a rugged industrial design that looks and feels like the most popular pocketable consumer-style smartphones to meet worker expectations, along with the enterprise-class features, power, security and manageability a business requires.

View Product

---

ACHIEVE CUSTOMER SERVICE EXCELLENCE AND ASSOCIATE PRODUCTIVITY

Add value to the customer experience with targeted promotions and offers based on buying preferences. Empower store associates to more efficiently manage inventory and pricing at the shelf edge. Reduce your overhead costs and improve customer loyalty with the MC Series multi-function retail mobile computer.

View Product

---

Fast 4-inch thermal printers that are easy to use, easy to deploy and easy to manage, then choose the ZD420. Daily operation couldn't be simpler, thanks to a new ribbon cartridge with more status icons

View Product

---