From January 2020, Bisphenol A (BPA) will no longer be allowed to be used in making thermal paper in the European Union. Companies that use thermal label papers need to start using BPA-free materials.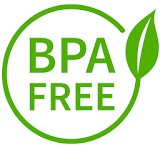 WHAT is BPA and WHY does it raise concerns?
Today's consumers are highly knowledgeable. They read labels carefully, care about the packaging's sustainability, and how it could affect people's health. As a result, they demand safe and regulation compliant packaging. In recent years, there have been concerns that BPA could negatively affect our health. BPA is an organic synthetic compound used in making plastics which are used to make consumer products like water bottles, sports equipment, CDs, cans, and in thermal paper as a colour developer in the thermal layer. How safe BPA is largely depends on how and how frequently people come into contact with it. This is referred to
as the Daily Tolerable Intake. In response to the possible impacts of the chemical and the public debate, the EU has set regulations restricting the use of BPA.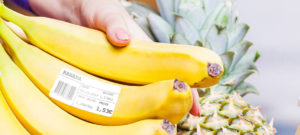 NEW EU REGULATION ON BPA USE IN THERMAL PAPER
The new European Union Regulation (EU)2016/2235 will come into force on 2nd January 2020. The regulation states that thermal paper found to have BPA in concentrations of at least 0.02 % of its weight are no longer allowed on the market. By prohibiting BPA based on the amount in the thermal paper instead of defining the Daily Tolerable Intake, the regulation makes the requirements very clear and easy to understand. The colour developer usually makes up about 1 – 1.5% of the thermal paper's weight. The level set in the new regulation is so low that BPA can no longer be used in the production of thermal papers. However, the regulation allows for trace amounts of BPA (lower than 0.02%) from post-production transfer. All parties in the value chain producing or using thermal paper must move to BPA-free materials by 2020.
At Weber Packaging Solutions, we take our responsibility seriously. Co-operating with our partners in our supply chain is also very important to us. We have ensured that we are BPA-free well in advance of the legal deadline to ensure full value chain compliance. Secure your compliance and market position by switching to Weber BPA-free and phenol free labeling materials now.
WHAT do you need to do?  Contact us today 
1. Check if the thermal label papers you use are BPA-free.
2. Stop buying thermal label papers from suppliers that do not offer BPA-free alternatives. Contact us today
4. Ensure that old stocks of thermal label papers containing BPA are used up.
3. Find a reliable supplier of BPA-free thermal label papers. by the end of 2019. Contact us today
Weber Packaging Solutions and its partners want to ensure that your shift to BPA-free thermal label papers is as smooth as possible. By working with us and ordering from our BPA-free and total phenol-free product range, you:
• avoid legal consequences and meet the new EU regulations on BPA on time.
• save on material write-off and scrapping cost by smartly managing your stocks.
• lower your risks by working with a trusted and responsible partner.
• stay two steps ahead of the competition by adopting total phenol-free thermal label papers.
Take concrete steps to BPA-free labeling and beyond. Contact us today and ask about our BPA-free and phenol-free labeling
With thanks to our Industrial material suppliers and partners UPM Raflatac and Avery Dennison