Midrange Label Printers
Industrial labels are high-performance products for a broad range of business branches. They can be seen on everything, from beverage packaging, ink cartridges to automotive tyres. In production, logistics, stocktaking as well as trading, these symbols assist to deliver data and supporting advertising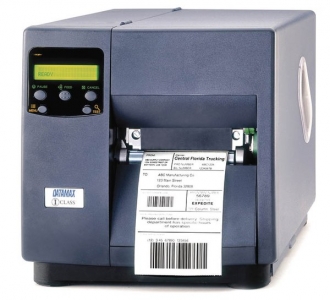 The Right Industrial Label for Your Business
For every product and purpose, there is an industrial label to match. Whether you need a label with an elaborate design, or space for further information on a primary label, there are different ways to customise appearance, durability and stability. If the latest technology in marking and labelling is an important necessity, many of our labels are RFID-capable. With such a variety of formats available to you, Weber Marking offers industrial labels for virtually every application.
Due to the growing diversity and specialisations, Weber Marking understands that every business has its unique requirements for labels. Where retail traders need plain display symbols, authorities and pharmaceutical companies demand forgery-proof markings. Some labels have to be water resistant; others must be resistant against tear and wear. With Weber Marking, you will find the best solution for your business.
Primary Labels / Pre-Printed Labels: This label type is the best way to present brands and high-quality products. If an image is a key priority, these labels are able to fit in accordance with that. Any application can be equipped with appropriate symbols printed with up to 8 colours. If needed, the printing can be completed in UV flexoprint. These forms of industrial labels are available either as primary labels – completely finished for immediate use. Or partly-printed with standardised imprints which will be completed later with bar codes for identification or information for minimum storage life.
Blank Labels: Blank labels are deployed efficiently for purposes of documentation and tracking as well as for logistic purposes. No matter how demanding a particular application may be, Weber Marking will find a solution. Our custom-made offers include individual labels printed on commission, no matter how small the quantity. Further printing can even be done with thermo direct or with thermo transfer printers. A fast and easy finish with industrial labelling systems by Weber Marking.
Special Labels: Special requirements need special labels. They demand tags with symbols which are resistant to water, oil and UV light, or feature adhesive glue. As some industry labels are exposed to harsh environments, durability is imperative. To guarantee authenticity and to prevent counterfeiting and piracy of your product, Weber Marking offers special safety labels. Such an opportunity will allow producers, logistic partners and authorities to quickly inspect the product's commercial origin.
Whatever the pending tasks might be, Weber Marking will deliver industrial labels that will fit your needs and purposes, carefully adjusted to specific circumstances. If requested, we can also equip your company with fitting labelling applicators.
The Geset 141 semi-automatic all-round labelling system is used for labelling small tins, bottles, jars etc. This solution was developed especially for companies requiring flexible labelling of small batches. Classical applications include the pharmaceutical and cosmetics industry and the food and beverage sector.

View Product

---

The Geset 111 labelling system is used to label square products on the top side automatically. Depending on the type and dimension of the product, different label sizes are used. The products are fed manually or by a conveying system provided by the customer at an infeed passage on the labelling system. Care should be taken on accurate alignment of the products. It is essential that the products are forwarded separately to the applicator with a gap between each other.

When the barrier is reached, an application trigger is tripped. The label applicator applies a label on the product in Wipe On procedure. The label on the top side is pushed on to the product by a brush or roller. After labelling, the products move on and can be removed from the conveyor by the customer.

View Product

---

The Geset 125 labelling system is used to label cylindrical products automatically. Depending on the type and dimension of the product, different label sizes are used. The products are fed manually or by a conveying system provided by the customer at an infeed passage of the labelling system. Care should be taken on accurate alignment of the products between the two freely mounted rollers of the roll conveyor. The side guide's position the products flush with the outside edge of the roll conveyor.

The roll conveyor feeds the products to the labeller. There the label is applied with the part running forward onto the product and it is pushed by rotation and the back pressure of the wrapping unit onto the product. The back pressure of the wrapping unit (the speed of the wrapping unit is twice as fast as the speed of the base conveyor) enables the product in rotation. The roll conveyor forwards the finished labelled products to the outfeed. Here the products are removed manually or by the customer's conveying system.

View Product

---

ZEBRA ZT510 – NEXT-GENERATION PRINTING THAT IS BUDGET-FRIENDLY

Designed to strike the ideal balance between performance and value, the Zebra ZT510 includes the core features you need in an industrial printer at a cost-effective price point.

View Product

---