Hospitality
Trade Show In the entrance you use the mobile device to scan the barcode on the ticket and check against a database to see if the ticket is valid. Rent out mobile devices for the booths. The users can scan the badge of the people they talk to. They can add "to do" information to…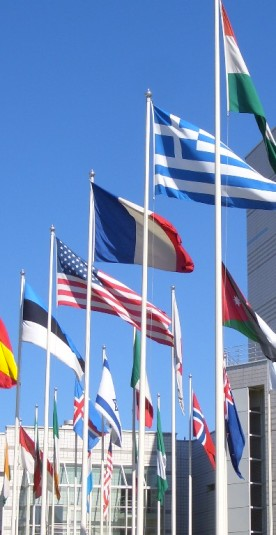 Trade Show
In the entrance you use the mobile device to scan the barcode on the ticket and check against a database to see if the ticket is valid. Rent out mobile devices for the booths. The users can scan the badge of the people they talk to. They can add "to do" information to the badge ID by scanning barcodes.
Case story: Trade Show
Atea holds trade shows for their partners and customers. To be able to follow-up on the customers that visit these trade shows they want to scan who comes to the show, what seminars they visit and if they are interested in more information. In some trade shows they have exhibitors that have booths. In these shows the exhibitors can use the mobile devices to scan who vis
its their booth.
Adobe Reader is required to open and view PDF files. This can be downloaded free from adobe.com.
Available Documents
software-brochure
DURAPRINT is a very versatile, multi-purpose wax-resin ribbon.
It provides a higher level of resistances compared to standard wax ribbons and
prints small characters and barcodes with a high level of quality.

View Product

---

Inkjet nozzles can clog and dry up in a dusty printing environment, which is typical in wood-processing enterprises and other sectors. This results in poorly printed images. Our Markoprint Shutter Printhead HP prevents dust from entering the ink cartridge or gathering on the nozzles. During a production halt, the printhead automatically retracts the cartridge and shuts the open nozzle plate. After being paused for even several days, it is instantly ready to print again.

View Product

---

The Markoprint Integra PP108 is the first inkjet printer with SEIKO printing technology and a circulating ink system. It features a POZIFLOW circulating ink system which prevents the accumulation of air in the nozzles and ensures a permanent, clean print image without missing print due to blocked nozzles. The system's ink tank can be installed above, below, or at the same height as the print head without any problems. The new SEIKO printhead has a print height of 108 mm and achieves a remarkable speed of up to 150 meters per minute with a high resolution of 360 dpi.

Suited to Dual Colour Printing Applications such as Hazard Labelling, Dual Colour overprinting and Direct Printing Applications to corrugate, and web printing applications, the PP108 is the latest high end, economical Inkjet System using the latest Drop on Demand Printing Technology.

View Product

---

The innovative Integra Ultimate thermal inkjet printer not only provides IP65 protection against dust and moisture, but it also closes and cleans the nozzle plate at each pause. This system ensures that the printing is always clean, with faultless results even after extended breaks. As a result, the ink cartridges' open times are multiplied many times. Two HP Class thermal inkjet ink cartridges can be used with the print head. As a result, the system produces beautiful prints with a maximum height of 25 mm.

View Product

---