Markoprint Integra One
Labeling systems are not always easy to integrate into preexisting production lines. The Markoprint Integra One can be easily integrated into production processes thanks to its compact dimensions of 186 x 86 x 98 mm. The printing system has a display for data entry as well as system settings modification and verification. This information can also be viewed from mobile devices if the WLAN version is selected.
Inkjet printers should be properly protected if they are subjected to harsh manufacturing circumstances. In addition, the Markoprint integra One ip has an IP 65 protection rating. As a result, it's ideal for use in the food industry.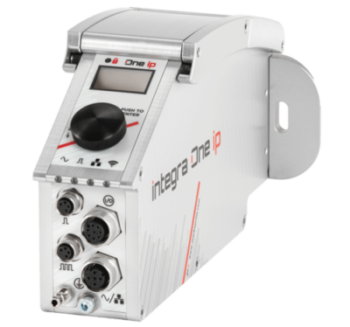 Integra One
The Compact Thermal Inkjet Printer for System Integration
HP Class printhead and print controller in one system
Perfect for system integrators
SmartCard feature detects current ink type and sets associated ink parameters automatically
Easy operation via iLogik OLED display (shows parameters and variables)
WiFi option available for wireless local area networking
Available with IP65 protection for use in harsh environments
Unleash the Power of Proven Washdown Technology (IP Protection) for Seamless Performance in Complex and Demanding Applications. Experience High-Speed Printing and Effortless Operation with Up to 10 mm Print Distance. Discover Impressive Innovations, including a Patented Mechanism for Secure Ink/Printhead Unit Hold, Setting a New Standard in Printing Excellence.

View Product

---

The thermal inkjet printer IP-JET HP MK3 has been specifically designed for usage in dusty or damp situations. It is especially ideal for the food sector, as well as the plastics, pharmaceutical, and chemical industries, due to its IP65 protection level.

The IP-JET HP is a small inkjet printer with a printhead and control unit housed in one unit. Water and dust are kept out of the cartridge by sealing it and pressurizing it. The power supply features a waterproof connector, and the external connections' connectors are secured with an IP67 rating. The printhead does not need to be covered or removed for wet cleaning, unlike many other printers on the market.

View Product

---