Armor – APR600 Thermal Transfer Ribbon
APR600 is the worldwide reference of premium ribbons for Corner Edge and Near Edge printers. It is the standard ribbon in ARMOR's wax/resin range. Its performance (speed, sensitivity, versatility, blackness) provides a perfectly adapted answer a large majority of applications.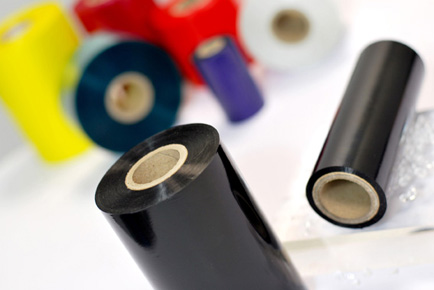 EXCELLENT SENSITIVITY AND RECEPTOR
MULTI-COMPATIBILITY
VERY GOOD PRINTING QUALITY AT HIGH SPEED ANDSHARPNESS OF 90° BARCODES
VERY HIGH RESISTANCE TO SMUDGE
APR® 600 combines a multi receptor compatibility with good level of performance. This high versatility allows it to fulfil the requirements of many applications. The ink provides excellent printing quality of all types of barcodes, very small text, large characters, and logos, at a blackness up to 2.2 (ODR).
The ribbon structure allows printing on various kinds of receptors, such as uncoated and coated papers, and synthetics. The printed image offers a good level of smudge resistance and heat resistance up to 100°C.
EASYMARK is the standard Weber wax ribbon which delivers consistent print
quality on any kind of paper label materials. It prints high density legible
barcodes and traceability data for short life labeling needs.

View Product

---

ECOMARK is the most competitive wax ribbon from Weber.
It makes no compromise between price and quality in order to match
standard wax labeling applications.

View Product

---

DURAPRINT is a very versatile, multi-purpose wax-resin ribbon.
It provides a higher level of resistances compared to standard wax ribbons and
prints small characters and barcodes with a high level of quality.

View Product

---

ULTRAPLATE is the standard resin ribbon from Weber. It is dedicated to
applications requiring a perfect printing quality and excellent mechanical
resistances. Its high versatility (it also prints on coated papers) and its
performances (sharpness, printing speed) have resulted in making
ULTRAPLATE a market reference.

View Product

---