SATO | NX Series
The NX Series is a game-changing innovation that is made easy. It is designed to be so easy to use and maintain that anyone can feel the difference from the day they start using it. The new NX Series comes loaded as standard with many different features to make operation and maintenance easy.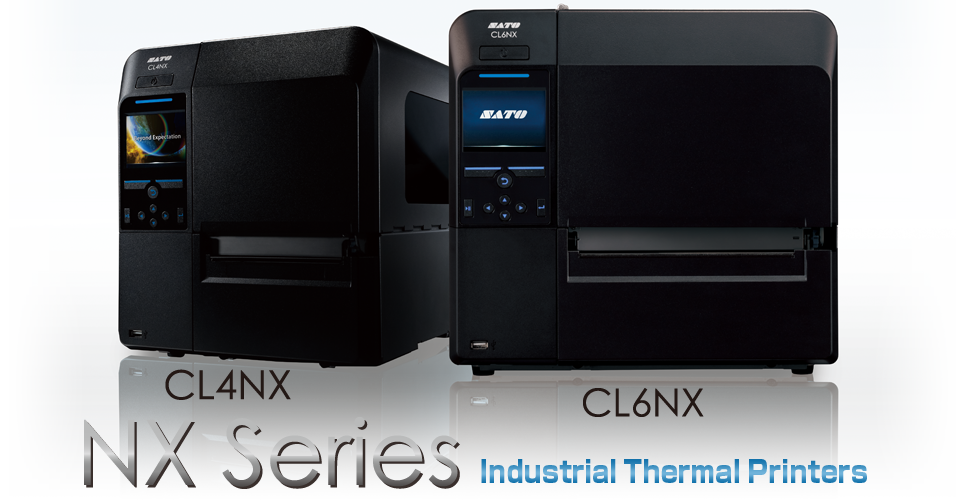 NX Series | Features
SATO's first truly Universal industrial label printer engineered for the most demanding printing needs. The new NX Series comes loaded as standard with many features to make operation and maintenance easy for you.
User-Friendly operation
Multi-National Language Support
Multi emulation Support
Standard multiple On-board Interfaces
Support for a variety of media types
Easy Set-up and Maintenance
High Speed Processing and Throughput
Space Saving Design
Superior Print Accuracy and Quality
Durable Design
User-Friendly Operation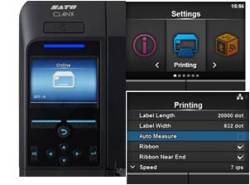 Blue LED Indicator – Blue confirms normal operation and Red indicates an operation alert. Clearly visible from a distance.
 3.5" Full Colour LCD – The clear and crisp image provides high quality operating and real-time messages. Videos displayed on the large screen guide the operator through label loading and other functions.
 New Menu – The new menu design utilises an icon system as used in many popular consumer devices making navigation through printer settings, applications and system information easier than ever.
 Intuitive Key Design – Universal icons for easy to understand key operation.
Durable Design
 Tough metal housing – Protecting against damage in the field, the NX Series is ready for the toughest of environments.
 Aluminium Die-Cast chassis – Key parts such as the chassis, front cover, ribbon spindles and print unit are of aluminium die-cast construction to withstand the most challenging environments.
 Ribbon Rewinder – Oversized core provides stable rotating torque and reduce a chance of wrinkles while in use of up to 600M long roll.
 Wear parts life time – The printhead and platen roller have been designed for double life time operation prolonging intervals between maintenance and reducing operating costs.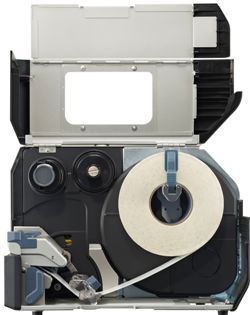 Tool-less Replacement Parts – Provides quick replacement of both the print head and platen roller with no tools required, which helps provide easy maintenance and reduce unwanted downtime.
Features

– User-friendly operation
– Multinational language
support
– Multi emulation support
– Standard multiple on-board
interfaces
– Support for a variety of
media types
– Easy setup and maintenance
– Space saving design
– High-Speed Processing &
throughput
– Superior print accuracy and
quality
– Durable Design
CL4NX

CL6NX

Print method:
 Direct Thermal / Thermal Transfer
Print resolution:
 203, 305 or 609 dpi
 203 or 305 dpi
Print width:
104 mm – 4.1″
167.5 mm – 6.5″
Print speed:
250 mm/s – 10 inch per second
200 mm/s – 8 inch per second
152 mm/s – 6 inch per second
250 mm/s – 10 inch per second
200 mm/s – 8 inch per second
Emulations:
Auto detect: ZPL – IPL – TPL – DPL
ZEBRA ZT510 – NEXT-GENERATION PRINTING THAT IS BUDGET-FRIENDLY

Designed to strike the ideal balance between performance and value, the Zebra ZT510 includes the core features you need in an industrial printer at a cost-effective price point.

View Product

---

ZT400 printers feature USB, Serial, Ethernet and Bluetooth® connectivity along with expanded RFID capabilities. Plus, with Zebra's Link-OS® environment, an innovative operating system, your customer can easily integrate, manage and maintain these printers from anywhere in the world.

View Product

---

ZEBRA ZT600 SERIES – INDUSTRIAL BRAWN FOR EVERY CHALLENGE

Advancing the legacy of the industry-leading Xi Series, the Zebra ZT600 Series printers combine rugged durability and exceptional performance on a user-friendly, future-ready platform.

To keep your critical operations running smoothly, you need high-performance industrial printing systems that can stand the test of time, both physically and technologically. Zebra's ZT610 and ZT620 advance the legacy of their industry leading Xi Series predecessors, offering next-generation operational visibility, control and adaptability to meet your evolving needs—all with the rugged durability and 24/7 reliability you expect from Zebra.

View Product

---

The Alpha HSM (High Speed Modular) is our new modular design that is based on various components that can be combined into the right system to meet your requirements.

View Product

---
[contact-form-7 404 "Not Found"]