Markoprint X1JET
The small & compact integrated controller /printer comes in a single unit. The innovative system codes smooth absorbent and semi-absorbent surfaces – quickly, accurately and reliably. Innovative technology for printing information directly onto cartons. High availability through cartridge technology, tested and proven extensively. High quality, high resolution printing. Easy to use No training is necessary.…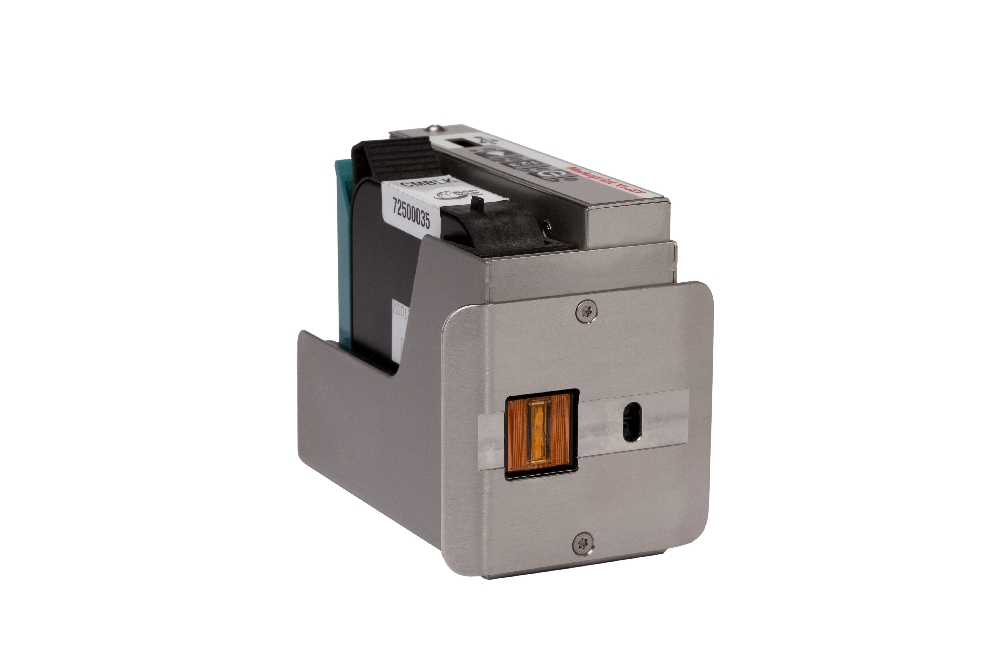 The small & compact integrated controller /printer comes in a single unit. The innovative system codes smooth absorbent and semi-absorbent surfaces – quickly, accurately and reliably.
Innovative technology for printing information directly onto cartons.
High availability through cartridge technology, tested and proven extensively.
High quality, high resolution printing.
Easy to use
No training is necessary.
Printing with the Markoprint X1JET is simple, due to 3-logic intuitive operation with LED status light. Data transmission is initialized with USB stick / interface.
User friendly due to 3-logic select and print directly 9 layouts / labels.
Universal and flexible use
Markoprint X1JET uses True Type fonts for printing. All conventional 1- and 2-dimensi-onal codes* can be printed. The controller is fully integrated into the print module.
Highly compact design (see also picture in original size)
Simple integration into packaging systems and conveyors for printing from the side or top
No separate photo sensor required for triggering/initializing the printing process – Built in photo sensor already in the system unit (external signal input optional)
Printing height up to 12.5 mm
Control
Different performing system versions are available, with different functional features, depending on application requirements, Print, Basic, Advanced and Pro. The basic system version allows data transmission via USB stick. Each controller has a network connection (LAN) or a standard EIA-232 interface. Print layouts are created with iDesign software.
Data transfer using USB stick
Data transfer connecting Ethernet and EIA-232
Data transfer connecting to Options interface (printing communication from PLC or external photocell)
Data transfer enabling Web interface
Wide range of standard accessories
Rotary/Shaft encoders, for different dynamically adapting conveyor speeds
Flexible bracket for varying product
Mounting brackets for use horizontally and vertically
Wide ink range
A wide range of water- and solvent-based inks to work with many applications. Paper, cartons, coated surfaces, foils, plastics etc. are coded permanently, with excellent resolution. Ultimate flexibility only available with cartridge based coding systems.
[contact-form-7 404 "Not Found"]