Weber Inkjet Printing Overview
Innovative product and packaging coding systems have been developed under the Weber name for over 40 years in close collaboration with our customers. With its various control systems, Weber is the world's only producer able to provide central control systems for three different print technologies.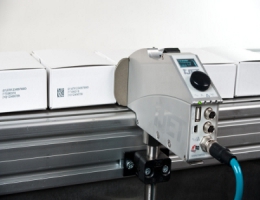 In addition to HEWLETT PACKARD printheads for high-resolution small-format coding and the proven TRIDENT printheads for large-format coding, newly developed LEXMARK industrial printheads are now also supported. All systems allow flexible combinations to address all print requirements in the highest possible quality, swiftly, touch-free and on absorbent and non-absorbent materials.
Download our Brochure and our Ink Guide