Zebra ZT200 series Printers
Zebra incorporated extensive customer feedback, as well as the legacy of its Stripe® and S4M™ printers, to create the new ZT200 series printers, which feature elegant space-saving design, effortless setup, intuitive user operation, and ease of service and maintenance. Whether you are adopting barcode technology for the first time or upgrading existing printer models, the ZT200 series is the right choice for a variety of labelling applications. These innovative new printers provide many user benefits.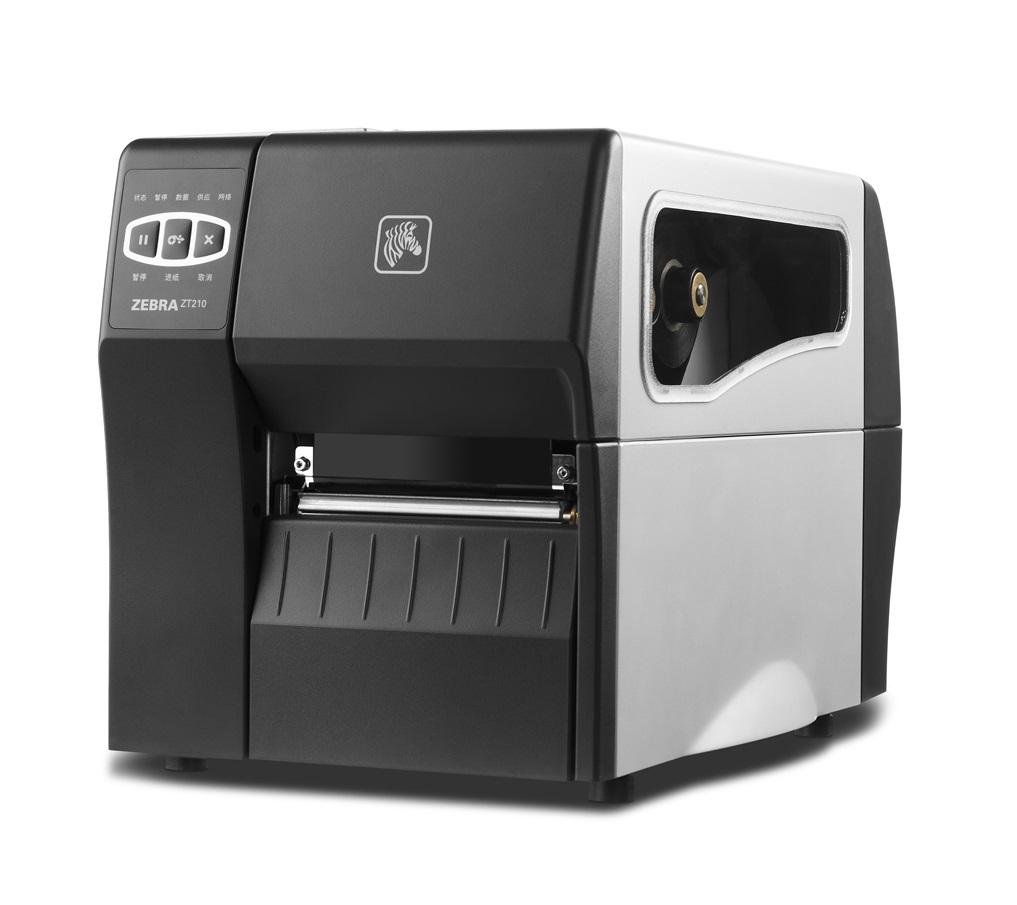 The ZT200 series offers a streamlined design and smaller footprint that takes up less physical space than the Stripe and S4M models. ZT200 series printers require minimal operator training and benefit from tool-less standard component maintenance and a durable design to minimise service. Your IT staff will appreciate the backwards compatibility, since it allows for new printers to be up and running with minimal downtime.
The ZT200 series uses Zebra's Link-OS™ environment: an open platform that pairs an operating system for smart Zebra devices with powerful software apps. AirWatch® Connector allows for simplified device management.The Print Station app quickly enables tablet- and smartphone-based printing. And with Cloud Connect, the ZT200 series printer can connect to the cloud directly and securely.
The ZT200 series has been designed for ease of use, versatility and outstanding value.
ZEBRA ZT510 – NEXT-GENERATION PRINTING THAT IS BUDGET-FRIENDLY

Designed to strike the ideal balance between performance and value, the Zebra ZT510 includes the core features you need in an industrial printer at a cost-effective price point.

View Product

---

ZT400 printers feature USB, Serial, Ethernet and Bluetooth® connectivity along with expanded RFID capabilities. Plus, with Zebra's Link-OS® environment, an innovative operating system, your customer can easily integrate, manage and maintain these printers from anywhere in the world.

View Product

---

ZEBRA ZT600 SERIES – INDUSTRIAL BRAWN FOR EVERY CHALLENGE

Advancing the legacy of the industry-leading Xi Series, the Zebra ZT600 Series printers combine rugged durability and exceptional performance on a user-friendly, future-ready platform.

To keep your critical operations running smoothly, you need high-performance industrial printing systems that can stand the test of time, both physically and technologically. Zebra's ZT610 and ZT620 advance the legacy of their industry leading Xi Series predecessors, offering next-generation operational visibility, control and adaptability to meet your evolving needs—all with the rugged durability and 24/7 reliability you expect from Zebra.

View Product

---

The Alpha HSM (High Speed Modular) is our new modular design that is based on various components that can be combined into the right system to meet your requirements.

View Product

---
[contact-form-7 404 "Not Found"]